Trampoline Mat Repair/Re-sew
Like any good thing, over time, your trampoline is bound to show signs of wear and tear. When the stitching along the edge comes undone and the straps and rings begin to pull away from the fabric it's time for a re-sew. This is done by reattaching all the loose parts and then stitching the entire perimeter with six rows of stitching.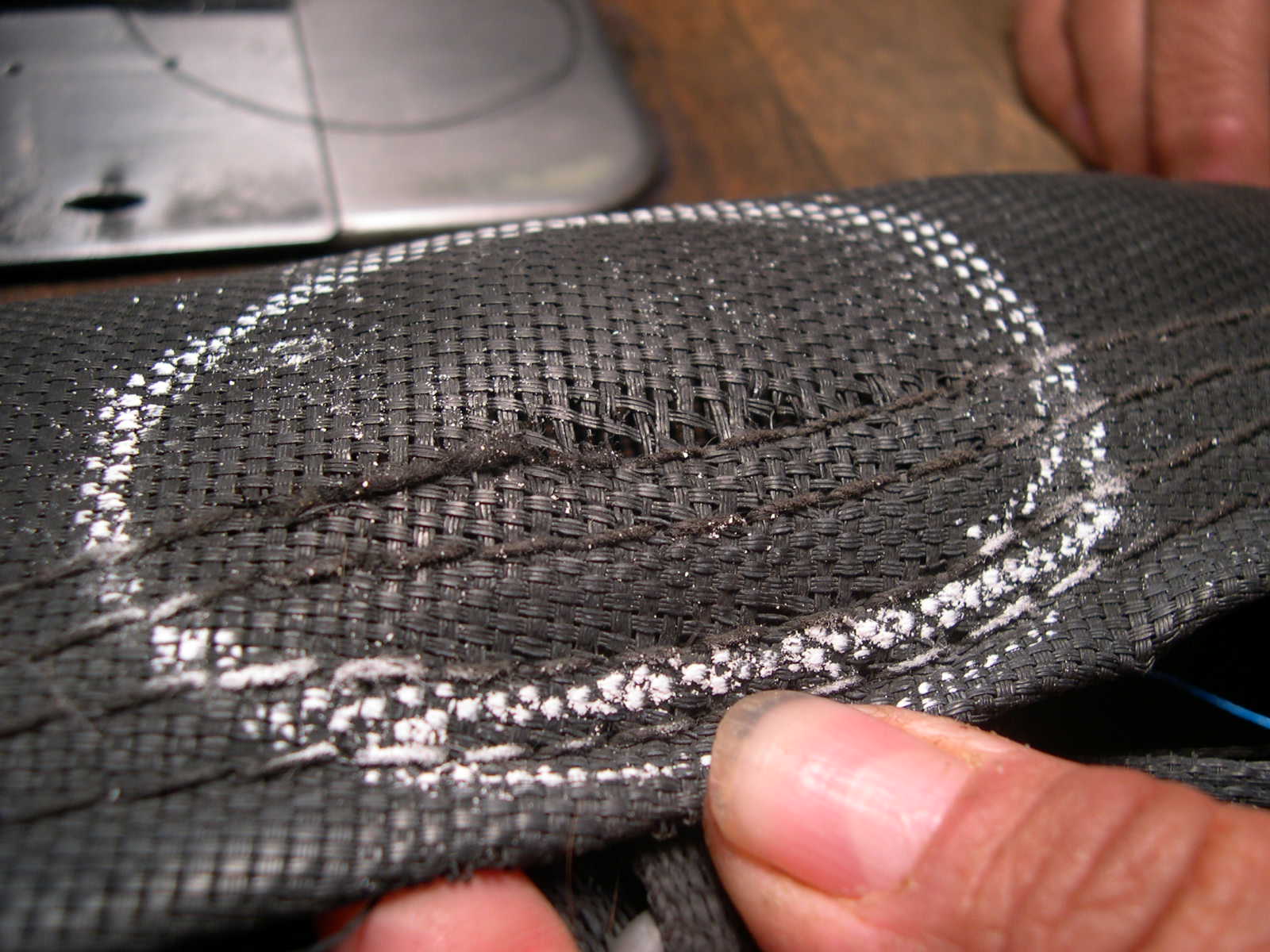 Holes or Tears
We do not recommend using a trampoline mat when a hole or tear has formed. Instead it's best to consider replacing it with a new trampoline mat.
What to Consider
If your trampoline mat is older than 10 years you should consider replacing it with a new trampoline mat. However, if you store your mat indoors during winter months you most likely will be able to use your mat much longer. To get in touch, you can call our local number at 806-842-3221, text us at 806-577-5243, or use our toll free number 1-800-753-5378.  We look forward to working with you.
Get In Touch
Questions? Want to learn more? You can call us at 806-842-3221, or email us at info@trampolineservices.com