When your trampoline mat is ready to be resewn the key it to pack it up as small as possible in order to save on shipping. For a round trampoline mat start by spreading it flat on the ground.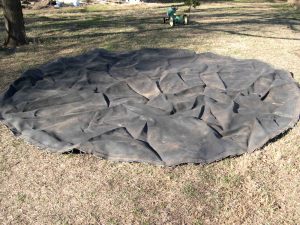 Once the trampoline mat is ready simply fold in half like a half circle.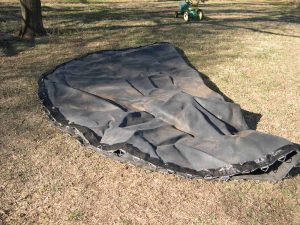 Now take the curve of the trampoline mat and fold it towards the straight section so the mat resembles a long rectangle.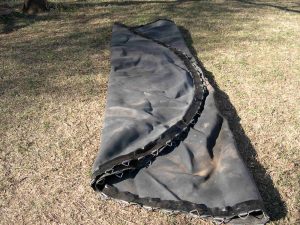 From here fold the trampoline mat one more time to make it as narrow as possible.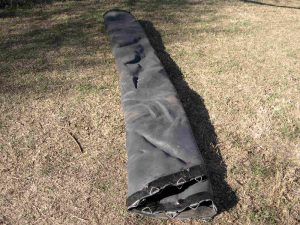 Now you simply begin to fold the trampoline mat from one end to the other making the mat tight and snug.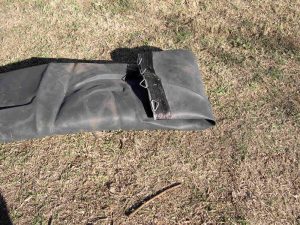 Once the trampoline mat has been folded up you're ready for a a box.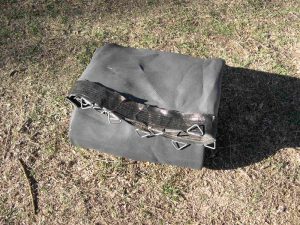 Using a small box is key to shipping your trampoline mat as cheaply as possible. The post office and FedEx Ground will charge extra if the box being used in considered oversized.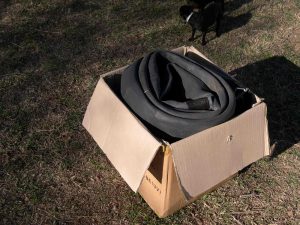 Not all trampoline mats can be resewn, so give us a call first.
To get in touch, you can call our local number at 806-842-3221, text us at 806-577-5243, or use our toll free number 1-800-753-5378.  We look forward to working with you.