We are here to serve our customers. If you have a large job, such as arena mats, or a small job, such as a yard swing, simply give us a call.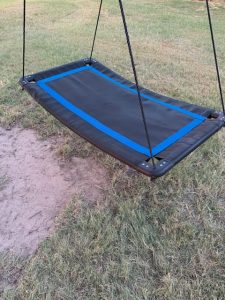 Recovering a small yard swing was just the needed touch to help the grand kids continue to have fun on their visits.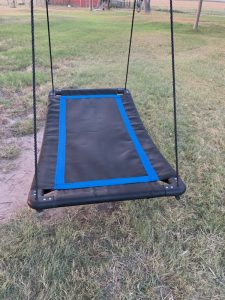 Feel free to call us at 800-753-5378, text us at 806-577-5243 or email us with questions for a custom job you are interested in having us do for your family or for a business.