When installing an octagon trampoline mat begin by attaching the corners of the mat to the corners of the trampoline frame.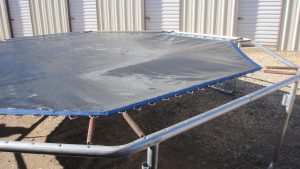 Once all eight corners of the trampoline frame are attached then begin attaching the trampoline springs to every other v-ring on each flat side of the trampoline mat.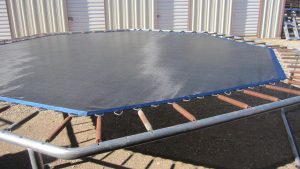 By attaching the trampoline mat in this fashion you are keeping the tension even which will help keep you from having to pull as hard.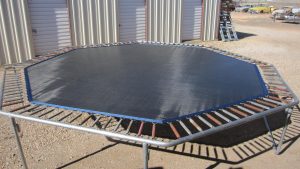 When all of the trampoline springs are in place you are ready to begin jumping.
The photos used in this post are of a new deluxe octagon trampoline mat which has been made for a used tramp frame. Most octagon trampoline frames are well  made and worth considering buying. If you are unsure when buying a used trampoline frame, please give us a call and we will be happy to guide you over the phone about your possible purchase and whether you've found a good deal.